Roblox: DeepWoken - The Loop
Play Sound
| | |
| --- | --- |
| | This article may need cleanup to meet quality standards. |
Platforms are custom buildings that have two variations, the platform and side rock platform. They can be built by opening the Survival Guide and then the 2nd page of the Custom Building section.
Gameplay
[
]
It can be used as a platform to see over your defensive walls or other hindrances. To get on top of a platform, simply jump (if it's low enough), attach a rope, or build a staircase to it.
Platforms cannot be linked together side-by-side like the custom built walls, but they can be linked together on top of each other to create towers. The platform can also be used as a dock (or pier, if multiple platforms are used) for your boats.
Platforms can be destroyed by knocking ajar the logs supporting its base, and this also destroys the ropes or bridges attached to it.
When placing these Platforms, if you do so; low enough to a Custom Floor, the supports won't try and stick through quite so bad as if you had held the blueprint high above the Custom Floor.
When placed against a cliff or a similar game object, the platform will convert to a kind of cliff platform. This changes the platform dramatically and saves a lot of logs.
Building
[
]
| 1 | = | ∞ |
| --- | --- | --- |
| Platform | | Log |
1

=

6

Side
Platform
Log
There are some structures that can attach to platforms:
Side Rock Platform
[
]
In update v0.36, they added new building called the Rock Side Platform. This is the platform when used against certain in game cliffs and other objects. Bring a platform next to a big rock to swap to a lighter structure attached by the side to the rock. Has 3 anchor points.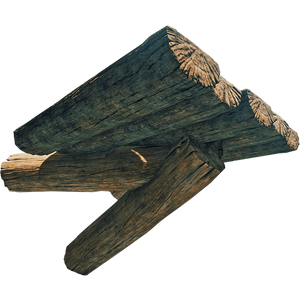 Gallery
[
]
Known Bugs
[
]
It is possible for cannibals to glitch through a defensive wall and climb platforms if they are placed close to a defensive wall. This can still occur even when a platform is over three meters from the defensive wall.
Platforms are also known to sometimes just extend far down through every other object in it's way to the ground; for clients in multiplayer; but far less commonly than Custom Foundation and Custom Stairs
Update history
[
]
Version
Changes
v1.0
Player can no longer climb very short ropes on platforms/treehouses
v0.72
Log cabin,small cabin, gazebo, garden, bonfire, rock side platform, defensive spikes, tree platforms, floor platform, wood target, procedural roof all use new log model/texture type now
v0.36
Rock Side Platforms added to the game

New building: Rock Side Platform ! Bring a procedural platform next to a big rock to swap to a lighter structure attached by the side to the rock. Has 3 anchor points

v0.10
Platforms made extendable
v0.01
Platform added to the game