Mutant Head
Creepy Mutant Head
Description

Also known as

Creature Head
Creepy Mutant Head
Armsy Head
Virginia Head
Cowman Head
Mutant Baby Head

Added in

v1.0

Item type

Explosive projectile

Obtained through

Collecting

Equipable

Yes

Upgradable

No

Throwable

No

Storage

Cannot be stored
Statistics

Range

Short

Max. Stack

None
Crafting

Used to make

Head Trophy
Mutant heads are heads cut off of dead creepy mutants. These heads were added in update v1.0 to The Forest.
Gameplay
[
]
After killing a mutant, go up close and hold the interact key when you see the prompt to skin it for Creepy Armor. After that, the head can be chopped off with a Weapon just like any other Corpse. It can be picked up to hang on an already constructed head trophy.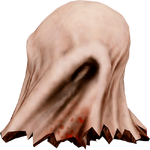 Virginia Head
[
]
Obtained from killing and cutting the head off Virginias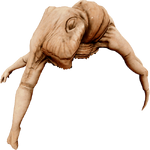 Armsy Head
[
]
Obtained from killing and cutting the head off Armsies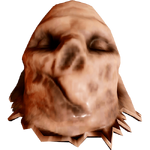 Cowman head
[
]
Obtained from killing and cutting the head off Cowman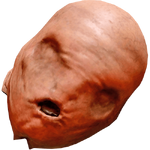 Mutant Baby Head
[
]
Obtained from killing and cutting the head off Mutant Babies

Building
[
]
Trivia
[
]
In earlier versions of the game, mutants provided no reward for killing them, now they can yield creepy armor and a mutant head
Gallery
[
]
Update History
[
]
| Version | Changes |
| --- | --- |
| v1.0 | Mutant heads added to the game |